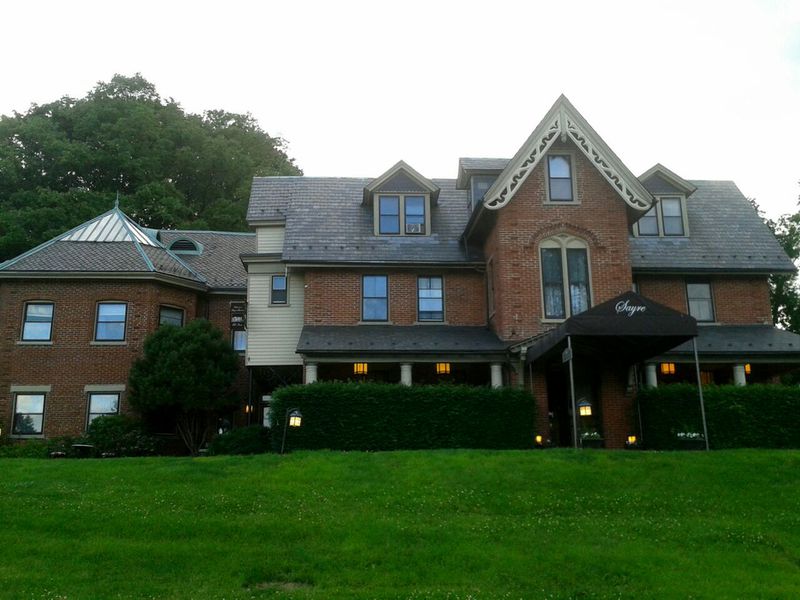 Richard S. Roberts, Jr. represented the owners of the Sayre Mansion in front of the Bethlehem Zoning Hearing Board and succeeded in obtaining the approval to allow the white tent beside the Sayre Mansion to be replaced with a Gothic-inspired glass and brick structure.  Richard was also successful in precluding Hotel Bethlehem Managing Partner, Bruce Haines, from having "party" status as an objector.
The owners will be removing the tent and replacing it with a 2,880 square-foot structure capable of handling 150 people, the same as the tent. It also allows for construction of a 763-square-foot addition that would connect the mansion to the new event structure being called the conservatory.  This new structure will allow more events to be held during seasons that might not otherwise be held in the tent.
The 19th-century mansion is located in Bethlehem at Third and Wyandotte streets.  The tent has been in place since 1997, and according to the owners, the 20-room hotel needs the ability to host events in the colder months to help meet building maintenance costs and accommodate a changing event environment.
Read the article here:  Gothic Structure to Replace Tent at Bethlehem's Sayre Mansion.