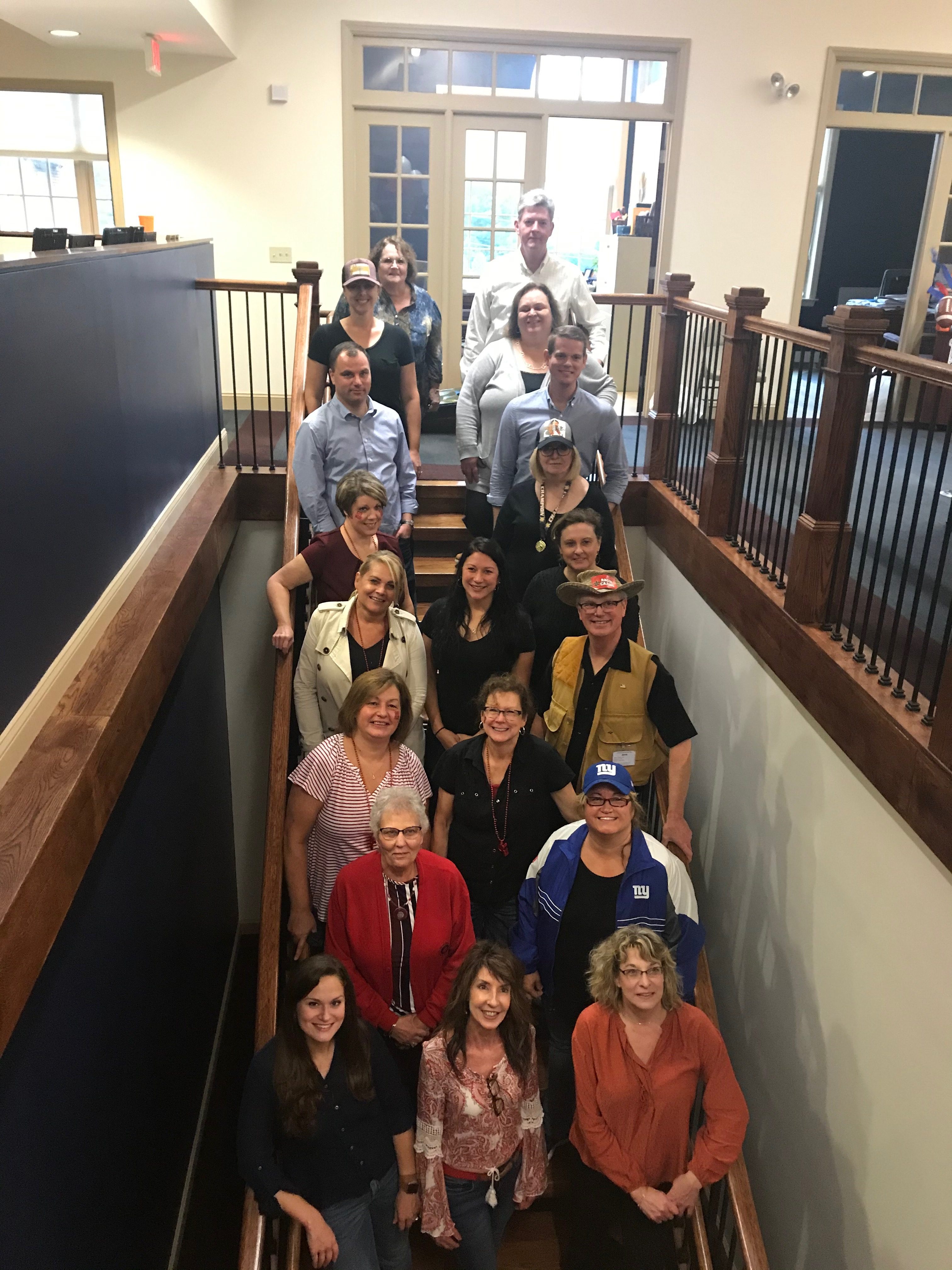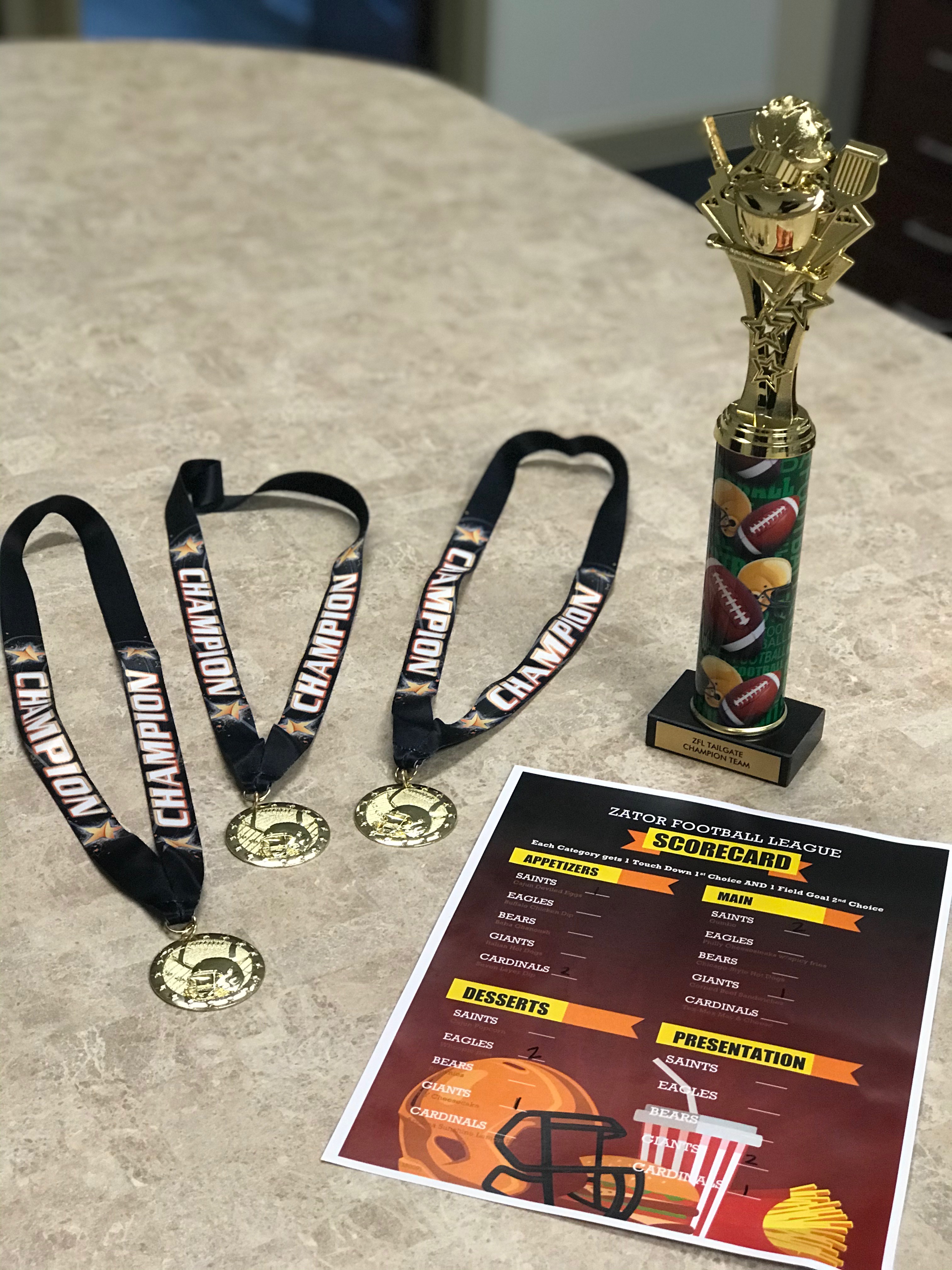 Zator Law Anniversary Fun:  The ZFL Monday tailgate party!  We didn't let a little rain cancel our fun – we brought the fun indoors. The ZFL was formed in September to include some of the best tailgating cities and their teams.  A draft was held and salary caps were set in place (max to be spent per team).  5 teams of 4 battled it out for tailgate food supremacy.  The ZFL consists of the Bears, Cardinals, Eagles, Giants, and Saints.  Our guest judges from South Whitehall Township judged each team's app, main dish and dessert, as well as overall team presentation.  Competition was fierce and the atmosphere was festive including games of cornhole!
Each team made tailgate foods that represent their team and city.  The Tailgate competition results are:  For Best Presentation – Team Cardinals; Best App (spicy deviled eggs) – New Orleans; Best Main Dish (corned beef sammies) – Giants; and Best Dessert (cheesecake) – Giants.   Thank you to our guest judges from South Whitehall Township.
Check out what we're up to on Facebook, Twitter and LinkedIn.
Look for more anniversary fun to continue through March of 2020!