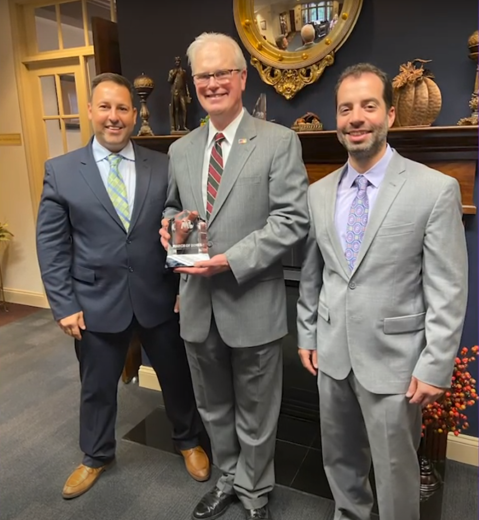 The 27th Annual March of Dimes Commercial & Industrial Real Estate Awards Committee has selected Attorney Joseph Zator as the Person of the Year.  "Joe is one of the region's top real estate and business attorneys, helping businesses and real estate developers navigate the many aspects of land development, including property acquisition and getting projects reviewed, approved and ready for construction.  Joe takes great pride in working with both developers and municipalities. He understands the motivations and objectives of both, and efficiently and effectively advocates for his clients while finding solutions to resolve challenges.
As Founder and Member of Zator Law, Attorney Zator leads a practice that is renowned for both "good counsel" and for the integrity he and his colleagues demonstrate throughout the community. Joe has been an active community leader in such organizations as: Chamber of Commerce, United States Senate and Congressional U.S. Military Academy Nomination Boards, Boy Scouts Minsi Trails Council Executive Board, Executive Board for Korea/Vietnam Memorial, Inc., Miracle League of the Lehigh Valley, etc.
Joe Zator graduated in the top 10 percent of his class at the United States Military Academy, West Point and served 10 years active duty in the Army. He is an Army Ranger, Paratrooper and Jumpmaster. He graduated first in his class academically and Magna Cum Laude at Villanova University School of Law.  The Committee is proud to have Attorney Joseph Zator as the 27th Annual Real Estate Person of the Year." March of Dimes Press Advisory dated 9-3-2020.