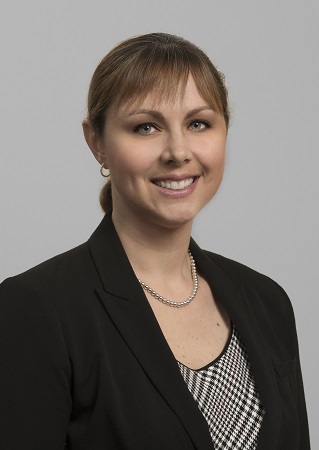 Jennifer R. Alderfer
Jennifer handles legal matters in a multitude of areas including real estate law, business law, municipal law and litigation.  She also heads up the firm's burgeoning bankruptcy practice by representing individuals in Chapter 7 and Chapter 13 consumer bankruptcy filings and related litigation and creditors' rights.  She joined Zator Law after a significant number of years  practicing solely consumer and business bankruptcy law, which involves the interplay of all legal fields.  Her experience as a bankruptcy lawyer gives her a dynamic problem-solving take on any matter she handles.  Her commitment to her clients has earned her the award of Local Legal Leader™ by Lehigh Valley Magazine in 2016 and 2017.
Jennifer serves on the Bankruptcy Committee of the Bar Association of the Lehigh County.  She also serves as a Board Member of the Western Lehigh Chamber of Commerce where she was recognized as Volunteer of the Year.
For more about Jennifer, please scroll down or download her brochure below.
More About Jennifer
She co-authored "BAPCPA and the New Provisions Relating to Small Businesses", 15 Widener L.J. 585 (2006); and authored "High Tech Hunks of Steel: Fixed-Site Amusement Rides and Safety Under State Regulation," University of Pittsburgh Journal of Technology Law and Policy (2003), and she has contributed to Network Magazine.  Jennifer was also selected as one of thirty nominees nationwide to attend the 2011 National Conference of Bankruptcy Judges Next Generation Program for up-and-coming bankruptcy attorneys being recognized for professional accomplishments.
After graduating from Penn State University with high distinction, and a Bachelor of Arts in International Politics with a minor in Spanish, she went on to earn her law degree at the University of Pittsburgh School of Law, graduating cum laude.  While in law school she was an Articles Editor for the University of Pittsburgh School of Law Journal of Technology Law and Policy, and she completed an internship with then Chief Judge Judith Fitzgerald in the Bankruptcy Court for the Western District of Pennsylvania.
Jennifer hails from a dairy farm in upstate Pennsylvania but now makes her home in Montgomery County with her husband and two children.
Financial challenges are stressful, but there is almost nothing worse than the threat of possibly losing your home. If you receive notice that your home is in foreclosure or notification of a sheriff sale, don't lose hope.  While you'll need to act quickly, saving...