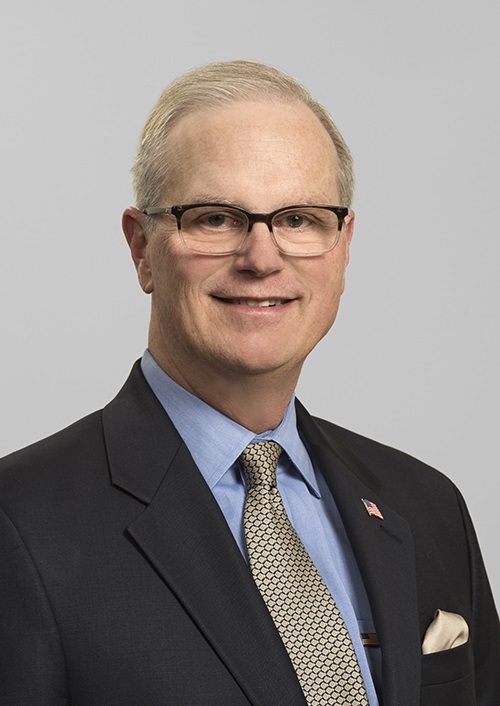 Joseph A. Zator II
Member Attorney/Partner
610-432-1900
Joseph A. Zator II is the Founder and a Member of Zator Law, a firm he established in 1994 following his return to his Lehigh Valley roots after ten years active duty in the Army and five years practicing law with another firm. Joe focuses his practice on business and commercial transactions; real estate transactions; zoning, subdivisions, land use and development; tax assessment appeals; leasing; title matters and insurance; municipal law; banking and finance; EMS law; mergers and acquisitions; religious and educational institutions; and litigation relating to the foregoing.
Joe serves as the Solicitor for two Townships, a Zoning Hearing Board, a Building Code Board of Appeals and an Industrial Development Authority.  He also serves on the Military Academy Advisory Boards for Senator Toomey and Congressman Dent.
Joe's expertise in real estate, zoning, land use and development and municipal law recently earned him the distinction of Real Estate Person of the Year at the 27th Annual March of Dimes Commercial and Industrial Real Estate Awards.  Joe has also earned the distinctions of Select Lawyer™ by Lehigh Valley Style and Local Legal Leader™ by Lehigh Valley Magazine in 2016 and 2017.  His leadership and guidance has helped the firm earn the Greater Lehigh Valley Chamber of Commerce's Excellence in Business award.  The readers of Lehigh Valley Magazine have voted Zator Law the honor of Best in the Valley Business Attorneys every year since 2012 and Best Places to Work for 2016 and 2017.
For more about Joe, please scroll down or download his brochure below.
More About Joe
Graduating first in his class from Villanova University School of Law and educated at the United States Military Academy at West Point where he graduated with a degree in engineering.  Joe served as a Field Artillery Officer with the 82nd Airborne Division at Fort Bragg.  He is an Army Ranger, Airborne Paratrooper, Jumpmaster, and Jungle Expert.  For his last assignment, he was stationed at Fort Riley, Kansas as an attorney in the Army Judge Advocate General's Corps.
Joe was awarded the National Eagle Scout Association Outstanding Eagle Scout Award from the Boy Scouts of America.  Scouting has played a major role in Joe's life, having achieved the rank of Eagle Scout and guiding his sons through their own scouting careers.  Joe currently serves on the Board of the Minsi Trails Council.
In his "off duty" time, Joe likes to drive his Jeep Wrangler with the top down while listening to country music and music of the 1960s British invasion … or to sip a good craft beer or single malt Scotch Whisky after a hike …but mostly, Joe enjoys hosting a family get together for a special occasion or for no reason at all.  Joe is a Lehigh Valley native who makes his home in Orefield.  He has three adult married children.
Joseph A. Zator, II was a featured speaker at the Patriot Day Celebration at the Hanover Township Recreation Center on September 11, 2022.  Joe spoke about what the Flag means, reminiscing about his time as an Eagle Scout, remembering the events of 9/11 and saluting...